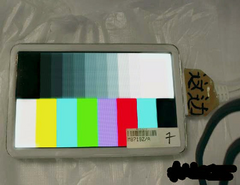 also ganz hab ich es ja nicht geschafft den nächsten apple event vorherzusagen, aber ich bin mir sehr sicher dass am 1.4. noch einer kommt


bekanntlich ist der nächste am faschingsdienstag. heuer hat's apple ein bisschen mit den witz-tagen. faschingsdienstag, fools-day im april, …
naja im moment schauts aber so aus als würde apple einen ipod, oder ähnliches mit grossem display über das ganze gerät vorstellen.
genaues weiss man (noch) nicht. die artikelnummer könnte authentisch sein.
sie ist: MB719Z/A die ist schon sehr ähnlich denen die apple verwendet. ersetzt man das B durch einen 8er ergibt das die nummer eines Apple MaxOSX Servers.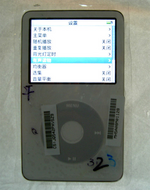 die quelle schaut authentisch aus. wenn sie aus dem werk in china stammt, und die selbe ist, so wie ein bild das schon für den ipod 5G herausgeappert ist:
wir werden sehen was kommt…
edit 060227 0006: es handelt sich bei dem ersten foto (erwiesener maszen) um eine fälschung…


zum bericht
No tips yet.
Be the first to tip!
Like this post? Tip me with bitcoin!
1CfRrw6dExWd1yH688nunMgeQu5mqFUooC
If you enjoyed reading this post, please consider tipping me using Bitcoin. Each post gets its own unique Bitcoin address so by tipping you're not only making my continued efforts possible but telling me what you liked.