gestern hab ich von einer kleinen netten applikation gelesen, die es einem ermöglicht playlists nach dem BPM und beat intensity zu basteln.
tangerine…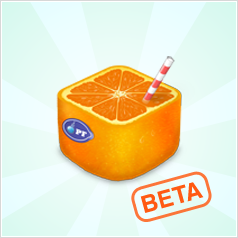 tangerine geht die ganze itunes library durch und indiziert alle lieder nach BPM. das geht erstaunlich schnell. so hat zum zeitpunkt meines schreibens, tangerine schon 1300 songs durch und dafür auf meinem powerbook g4 mit 768mb ram und einem g4 1.33 nur 22 minuten gebraucht.


Continue Reading »
No tips yet.
Be the first to tip!
Like this post? Tip me with bitcoin!
1KC9hkacpLNeEUcPx6gGD29aiEQZcEwNWx
If you enjoyed reading this post, please consider tipping me using Bitcoin. Each post gets its own unique Bitcoin address so by tipping you're not only making my continued efforts possible but telling me what you liked.