nachdem ich von einem Leser gebeten wurde einen mobilen blogeintrag von einem mobilen gerät zu verfassen tue ich das hiermit.
Ich bin in cadiz geh gerade über einen der Schönen Plätze. Ich nutze dabei das öffentliche wlan der Stadt.
Fon aps habe ich trotz der großen Zahl noch nicht gut nutzen können, vorwiegend aber weil sich keine pausen ergaben. Spots gibt's genug.
EDIT 1800
bin grad in privaten offenen Netzen drin. Schnell is anders. Aber Netz is Netz.
Auch steh ich bei einer der zahlreichen Osterprozessionen. Spanien in der Semana Santa ist total irr. Weite Straßenzüge gesperrt, Hotels 3mal so teuer, kaum Geschäfte offen – irr.
EDIT 080415: hier jetzt ein paar fotos nachgereicht.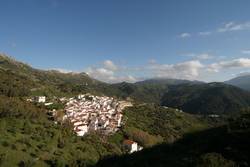 auf dem weg nach cadiz, ein idyllisches bergdorf.

der platz auf dem das posting im oeffentlichen wlan entstand.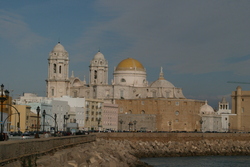 No tips yet.
Be the first to tip!
Like this post? Tip me with bitcoin!
1MNvpMmaAvMn6SYzNNVaku9gEfWudMgFcU
If you enjoyed reading this post, please consider tipping me using Bitcoin. Each post gets its own unique Bitcoin address so by tipping you're not only making my continued efforts possible but telling me what you liked.