nach langer zeit wieder eine kleine filmempfehlung:
Mary & Max. ein film über freundschaft, kindheit, krankheit, liebe und das leben.
unbedingt anschauen und auf ein wechselbad der gefühle einstellen.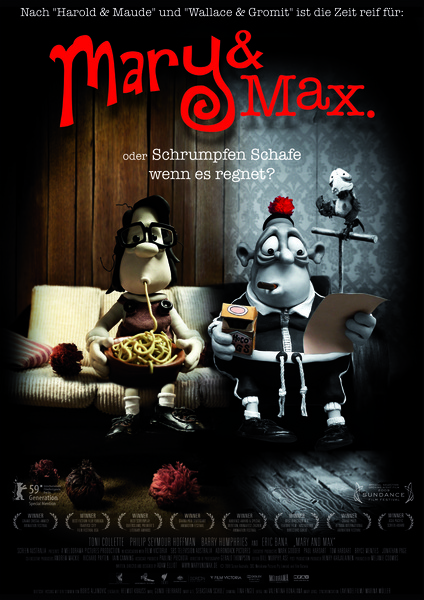 der film ist trotz der machart nichts für kleine kinder. in deutschland hat der film eine freigabe ab 12.
No tips yet.
Be the first to tip!
Like this post? Tip me with bitcoin!
1EvkU1d3SHtGJVogdMKcgFw9613JW9Fc1h
If you enjoyed reading this post, please consider tipping me using Bitcoin. Each post gets its own unique Bitcoin address so by tipping you're not only making my continued efforts possible but telling me what you liked.