i've been waiting for this since i first used wordle. wordle was great. it has a great design and is easy to use, but the java plugin mess was horrible. it worked unter mac os x but linux support is just not there when you want to export a word cloud as vector graphic.
now jason davies did a similar thing but in java script; it's open source and on github. thank you jason! your effort is very much appreciated 🙂
greets from graz: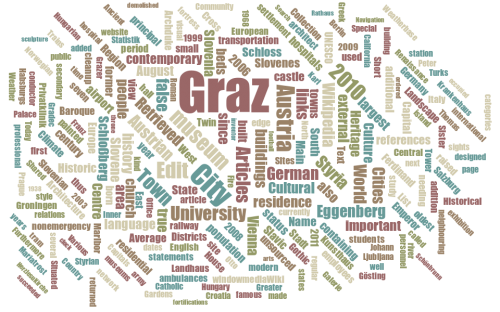 via flowingdata.com.